Flores & Komodo Tour Package - 10 days/9 nights
ITINERARY:
✈ Maumere ➝ Kelimutu ➝ Riung (boat trip in 17Island Marine Park) ➝ Bajawa ➝ Ruteng ➝ Labuan Bajo ➝ 2 Days/1 Night boat trip in Komodo National Park ➝ Labuan Bajo ✈
Day 1:
Travel to Flores Island: ✈ to Maumere
Pick up from airport in Maumere and transfer to beach resort east from Maumere. Depending on your choice and availability you will stay in a comfortable and charming beach front bungalow in
Amrita Beach Resort
on the beautiful Waiara beach or in the stylish and as well comfortable bamboo cottage in
Coconut Garden Beach Resort
or in our
Waiara Village Guest House
. After your arrival on Flores use the rest of the afternoon to relax on quiet and beautiful volcanic beach with good swimming and snorkelling conditions.
---
Day 2:
From Maumere to Moni village at the foot of Kelimutu
At 9:00 you will be picked up at the hotel and drive to the mountain village Watublapi or Dokar with a long history of Ikat weaving. Here, we see a demonstration of weaving the Ikat fabrics, where each step starting with spinning and dyeing of cotton up to the finished Ikat are vividly explained . You will get also a demonstration of traditional dances. Then we visit depending on the day of the week the market in the coastal village of Geliting or the traditional market in the mountain village of Nita or the daily market in Maumere (Pasar Alok). After that we visit Bajo village Wuring. If you want to see also the small Bikon Blewut Anthropology Museum in Ledalero and the Nilo view point, than we can offer instead of a detailed demonstration of the Ikat weaving process only a short demonstration in the village Waiara, because everywhere in the Sikka Province weaving is still very lively tradition.
In the afternoon we continue to Paga Beach and have some time to relax on the beautiful Koka Beach. Then we visit the traditional village Sikka on the South coast of Flores. Enjoy wonderful views of the countryside with plantations and small mountain villages. In Sikka we visit a very interesting 150 years old Portuguese Church. Then we continue to Moni with stop at Wolowaru, where you can see traditional Lio houses. Accommodation in a bungalow in Kelimutu Eco Lodge which is remote located surrounded by beautiful natur just outside the Moni village.
The tour can also start directly on Maumere or Ende airport and drive to Moni (Kelimutu) for the first overnight. The tour will be then shorter to 9 days/ 8 nights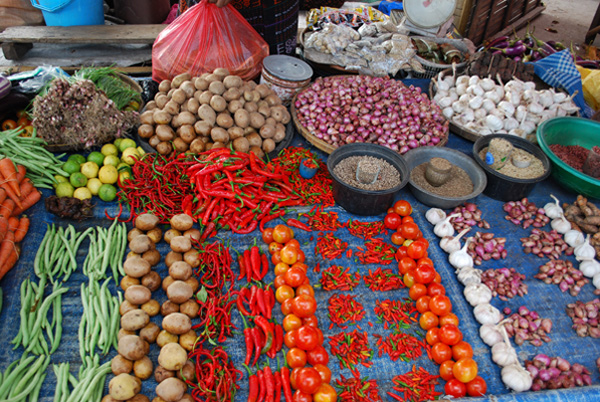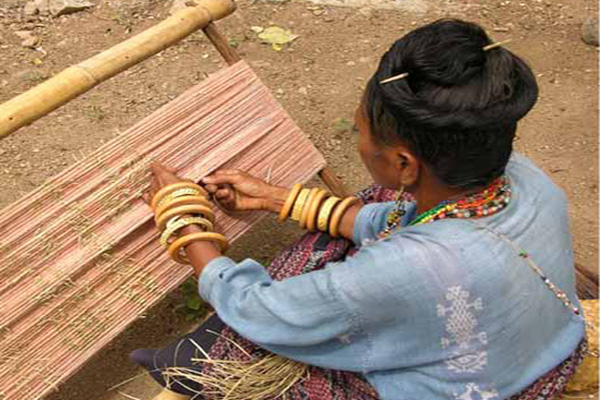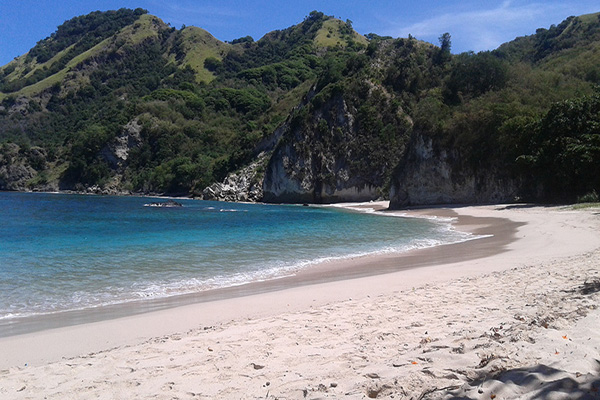 ---
Day 3:
The 3-colored Lakes of the Volcano Kelimutu ➝ Riung
Kelimutu is a volcano near the Moni village in Central Flores in Indonesia. The Volcano Kelimutu consists of three crater Lakes, which have different colors because of minerals. The colors of the Lakes have changed several times dramatically over the last years. The Lunar of crater is a hideout of the spirits according to the beliefs of the locals. Then the souls of boys and girls live in the Tiwu Nuwa Muri Koo Fai , which change the color between turquoise, blue and white greenish In Tiwu Ata Polo the sinner wait till night, to fly up with the wind and destroy every living Intruder. This lake change the colors between red, dark green, dark red and green color. The souls of the ancients rest in the Tiwu Ata Bupu. The now almost black Lake was once dark blue then light blue to white. The name of Kelimutu itself in the local language means 'keli' = 'mountain' and 'mutu' = 'boiling'.
On this day, we have to get up early in the morning and after a cup of coffee or tea, we drive to the volcano Kelimutu. After 30 minutes we reach the parking lot, and here a pleasant walk about 1.5 km and 127 stairs leads to the terrace of Mount Kelimutu at 1690 m altitude. From here, you have wonderful views of all three colored crater Lakes of Kelimutu and the surrounding countryside. Approximately at 10am fog or clouds can come up and prevent the view so it is important to be up at least between 8 and 9. In the midst of this lunar landscape, the colors of the Lakes look spectacular.
It's always a surprise what colors the Kelimutu Lakes will have when we visit.
On the drive back from mount Kelimutu to Moni we are pasing beautiful rice fields and tropical forests. Arrived in Moni, your can have breakfast at the hotel before we drive to Ende with stops at the street market in Nduaria , rice paddies in Detusoko and visit the well-preserved traditional houses in Wologai village with the for Ende region formerly typical Lioneser architecture. Than we continue to Riung and stop at Penggajawa Beach, which is littered with many colored stones. The stones are predominantly blue to turquoise, but also green and red stones are in between. The stones are collected by the local population and sold as building material.
After Lunch, we drive westward, following the coast until Aegela, where we take the road to Riung on north coast of Flores. On the way, you can enjoy the scenic beauty of the landscape. It is a long driving day. Accommodation in simply Guesthouse/Hotel in Riung.
---
Day 4:
Boat-Trip for snorkeling in Riung /Seventeen Islands National Park
After breakfast, we go by wooden motorboat to a nearby island. Relax on the pristine beach. Riung is one of only few places in Flores with access to white sand beaches. The area of Riung makes up a national park called Pulau Tujuh Belas (Seventeen Islands). Some of the islands are just rocks sticking out of the sea but the large ones are hilly and fringed with mangroves, where we will see thousands of flying foxes hanging in colonies in the mangrove trees.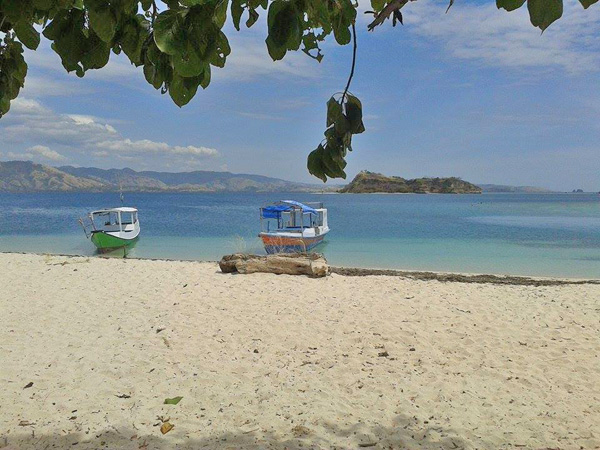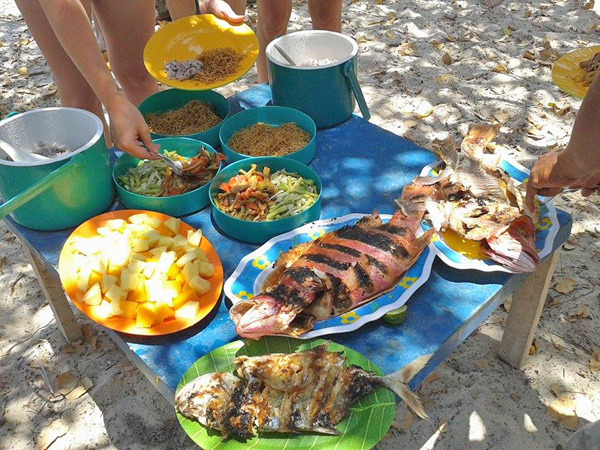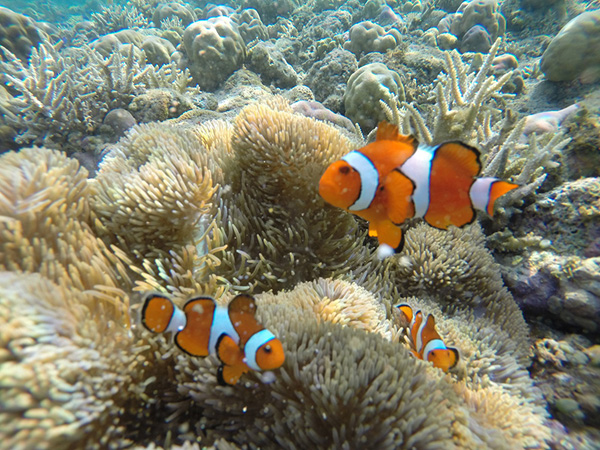 After a relaxing day spend on the beach with picnic lunch and snorkelling we return in the afternoon to Riung. Accommodation in simply Guesthouse/Hotel in Riung.
---
Day 5:
Riung ➝ Soa Hot springs ➝ Bajawa
After breakfast we drive from Riung to Bajawa, the major center of Ngada District. We stop at Soa Hot Spring, where we can bath in the pool.
In the afternoon we arrive at Bajawa.Accommodation depend on availability and your choice in Hotel Happy Happy or in Villa Manulalu.
---
Day 6:
Bajawa ➝ traditional village Bena ➝ Ruteng
After early breakfast, we take a detour to Bena, one of the most traditional villages in Ngada District. The village consist of two rows of centuries - old high thatched houses along a ridge. In the center you can see cult houses and much older stone monuments formerly used for ritual sacrifices in the ancient local religion. The local Christian people still use this historic protected site for worship. After that we visit the smaller traditional village Luba.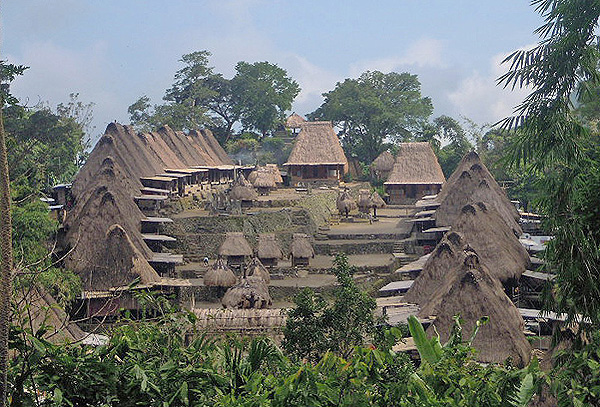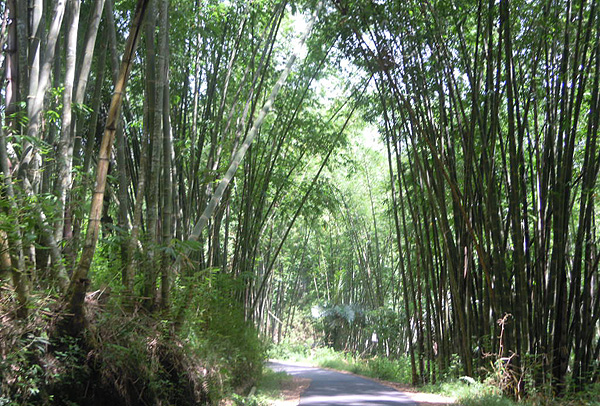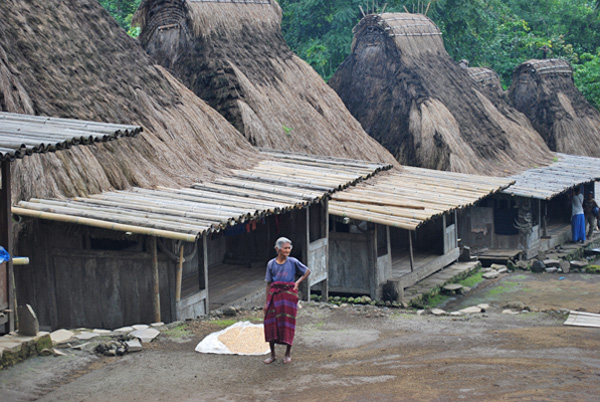 We continue driving to Ruteng, stoping to take short walks along the way. We pause at Aimere to see people brewing arak in very traditional way. Lunch will be served at a local restaurant on the way. Today is a spectacular drive. Enjoy the trip through undulating hills with mountains standing majestically in the distance. The rice terrace fields in Mano make a spectacular scene, with wonderful views of Lake Rana Mese . In the afternoon, we visit Ruteng Pu'u to see the "Adat House" and enjoy the panorama of Ruteng town. Accommodation in Ruteng depend of your budget eighter in catholic nun convent or in Spring Hill Boutique Hotel Ruteng.
---
Day 7:
Ruteng ➝ Labuan Bajo
After breakfast, we drive from Ruteng to Labuan Bajo. Our first stop is in Cancar to see the "spider web rice field" called Lingko. Lingko is a typical farmer land in the group or clan belong to Manggaraian (west part ethnic group) when they divide land. Than we continue to Todo (2 hours drive) in South Central Manggarai. It is one of the few possibilities to see the traditional ceremonial houses Mbaru Niang. In the past, Todo was also the Centre of the Kingdom of Manggaraian and the home of the Royal clan.
Alternative to Todo you can visit Liang Bua (Hobbit cave). This large cave was the site of a stunning archeological discovery in 2003, when the skeletal remains of a small humanoid were unearthed, the so-called Homo Floresiensis. There is a small museum on site with some displays. Otherwise the cave is indeed empty and the road in poor condition but the scenery is beautiful.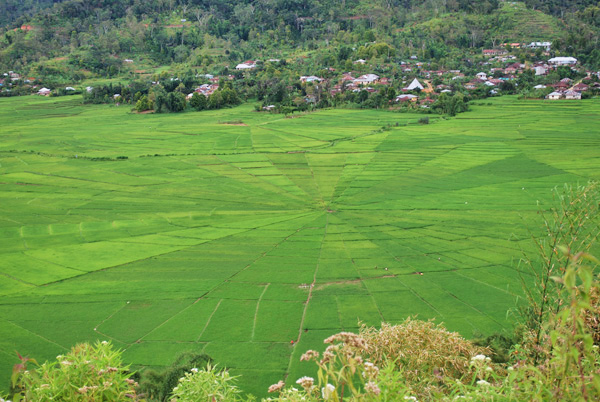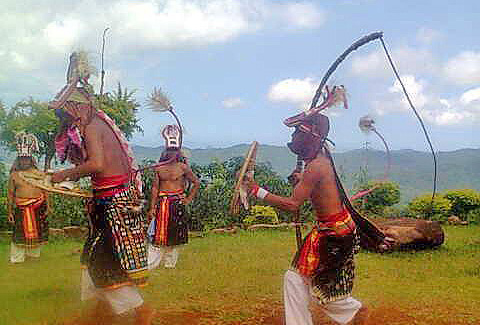 If you spend 2 nights in Ruteng you can visit both sites and make hiking from Hobbit Cave to Tengkulese Watterfall. Optional and with additional charge we can visit Melo to see performance of Caci - ritual whip fight dance .
Depending on your choice, availability and travel-budget accommodation in
Golo Hilltop Hotel
or in
Puri Sari Beach Hotel in Labuan Bajo
---
Day 8:
Labuan Bajo ➝ Kelor Island ➝ Menjerite ➝ Rinca Island ➝ Kalong Island
Pick up from hotel in Labuan Bajo and after 15 minutes drive we reach the the harbor in Labuan Bajo. Here we board your private boat with cabins for 2 days sailing in Komodo National Park. First, we sail about 1 hour to Kelor Island, where you can snorkel. After another 30 minutes, we reach Menjerite, one more place for snorkeling. During a further 1 hour sail we reach Rinca Island. Here we make a hike of about 1.5-2 hours with a Ranger of the National Parks and you will see Komodo dragons and other animals such as wild boars, Timor deer and monkeys. There are also breathtaking views of the slopes. Then we sail to Kalong Island, where you can see a large colony of flying foxes as they leaves at dusk the Island in all directions. Overnight on boat.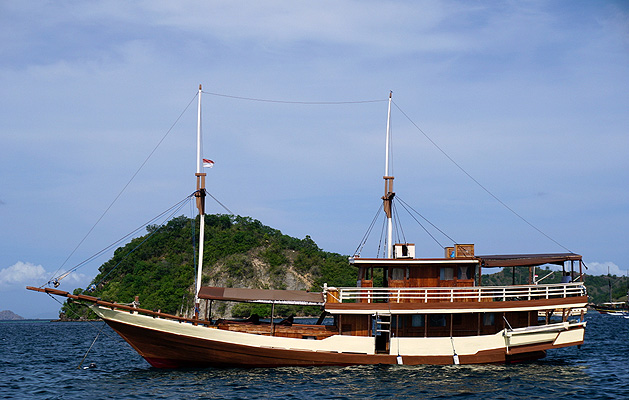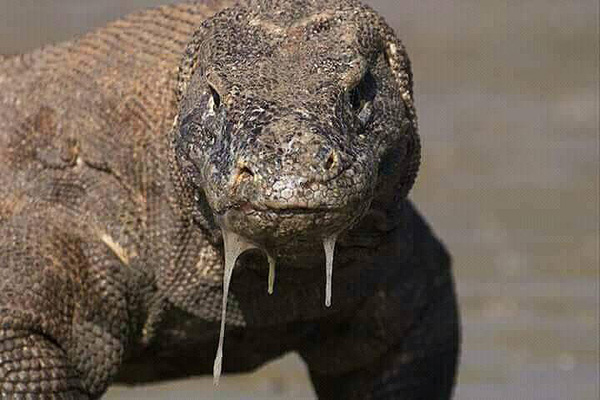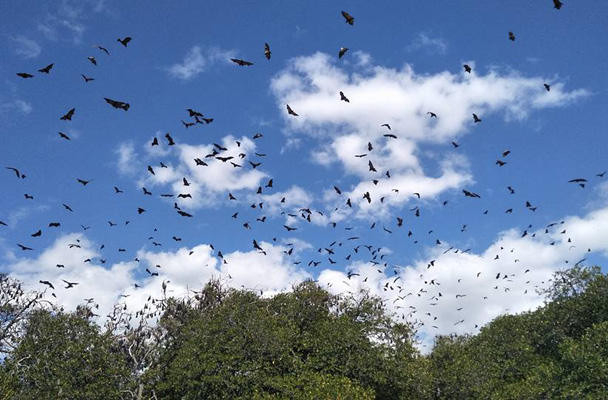 ---
Day 9:
Komodo Island ➝ Pink Beach ➝ Manta Point ➝ Labuan Bajo
After breakfast on the boat, we start very early a 2 hour hike on Komodo Island to see Komodo Dragons when they leave there hideouts and go into the sun. After returning to the boat we sail first to Pink Beach, where you have time to relax and have snorkeling and then continue to Manta Point to snorkel with Manta Rey. On the way back to Labuan Bajo, there is still possibility to snorkel or you can hike to the view point of Padar Island. Late afternoon we arrive back in Labuan Bajo. Depending on your choice, availability and travel-budget accommodation in Golo Hilltop Hotel or in Puri Sari Beach Hotel in Labuan Bajo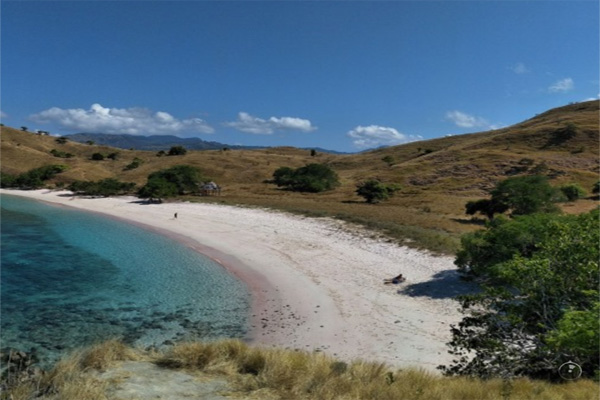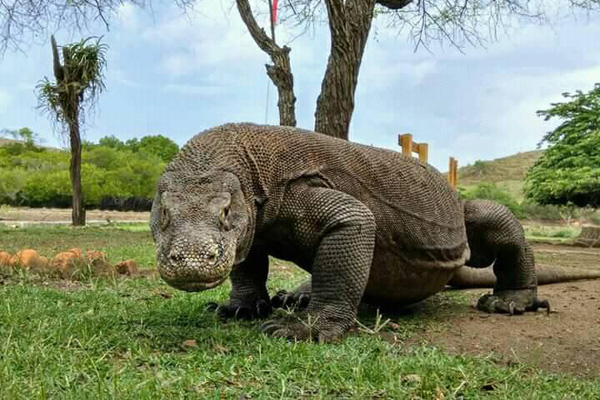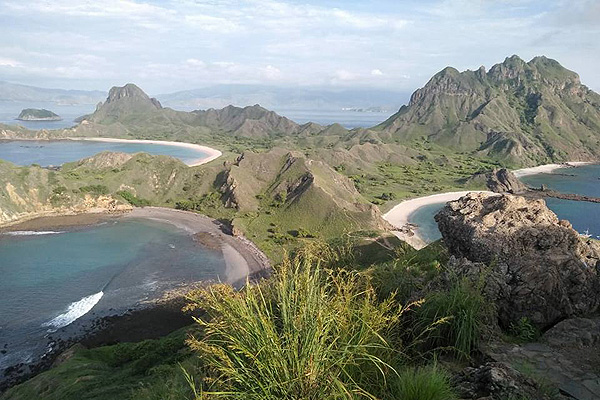 ---
Day 10:
✈ Departure from Flores Island
The tour ends with the transfer to the airport in Labuan Bajo. If you have an afternoon flight, than we can offer optional half day excursion around Labuan Bajo with visit of Batu Cermin Cave.
---
The tour can also start in Labuan Bajo and end in Maumere.
---